Green Source Organics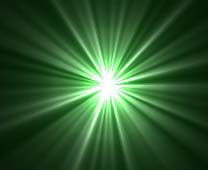 In planning for over two years, Green Source Organics' concept is for a community-involved "green", organic chemical, food, feed & conusmer product manufacturing facility for southern New Jersey...the most densely populated US state...where family farms still exist in a desparate struggle to avoid being overrun by the pressures of encroaching development.

Green Source Organics' goal is to form symbiotic relationships with our local community and other regional areas, that are often neglected in our fast-paced world, to help our physical environment as well as encourage "green" economies.
Green Source Organics is designed to be financially and environmentally productive while maintaining a sense of community in areas that are often ignored by, or even unknown by, many of our northerly or westerly neighbors.
More Details About Green Source Organics

Advisory Board

The development of biofuels & their derivatives & farming byproducts has been the work of many people. Green Source Organics is seeking out noted experts, from environmentalists, politicians, scientists, economists to agriculturists to serve on our advisory board. Contact us if you are interested in membership.
LINKS